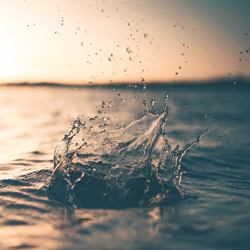 In the Waters of a New Administration: An Inauguration Mikveh Exploration
In the Waters of a New Administration: An Inauguration Mikveh Exploration
This program will be conducted virtually. A link for the virtual classroom will be sent to you ahead of the program.

Mikveh (ritual bath) immersion is an ancient practice that honors the sacred nature of our experiences and our bodies. Immersions can mark life transitions such as weddings, births, healing from illness or trauma, significant birthdays, b'nei mitzvah, divorce, pregnancy loss, fertility struggles, and mourning. On erev (the evening before) Inauguration Day, we will explore the use of mikveh for community, societal, and personal transition. ImmerseNYC founder Rabbi Sara Luria and musician Elana Arian, along with volunteer mikveh guides, will lead an evening of study, discussion, and a hand-washing ritual. Please have a bowl of water and a hand towel to participate in the ritual.
Sponsored by ImmerseNYC. Co-sponsored by Rising Tide Open Waters Mikveh Network.

We are proud to continue to offer virtual programming such as this for free or at low cost. If you are able, please consider making a gift to support the JCC. Every dollar counts.