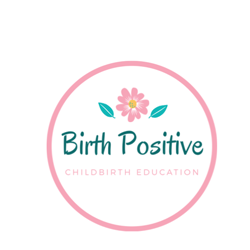 Virtual: Birth Positive: Preparing for Childbirth (Apr 7, 14, 21)
Virtual: Birth Positive: Preparing for Childbirth (Apr 7, 14, 21)
If you are pregnant and want to prepare for labor, birth, and life with your new baby, join us for this childbirth education class series from the comfort of your own home! In this fun and interactive virtual class, you will gain knowledge and practical skills ol help you feel more confident, calm, and empowered as you approach the birth of your baby - and beyond.
With a small group of other expectant parents, you will:
Become familiar with the physical and emotional changes that happen as labor nears
Learn to identify when you are in labor and when to go to the hospital
Practice comfort measures (breathing, counterpressure, etc.) to manage contractions
Identify the benefits, risks, and alternatives of common medical interventions such as inductions, epidurals, and C-sections
Formulate questions to ask to help you make informed decisions and advocate for the birth you desire
Become familiar with what to expect in the postpartum period
Gain tips to set yourself up for success during your transition to parenthood
The class will meet three times. Each 75-minute class will include ample time for discussion and questions. 
Each registration includes one pregnant person and a nonpregnant support person of choice such as a spouse, partner, doula, or family member.
Lauren Seidman is a Lamaze Certified Childbirth Educator (LCCE), and has been teaching childbirth classes since 2018. She is a mom to three young children, and became passionate about birth education as a result of her own pregnancy and birth experiences. Lauren started Birth Positive Childbirth Education to give parents access to positive, honest, and confidence-building information about the birth process and transition into parenthood. Lauren recognizes that what makes a "positive birth experience" is unique to each person, and creates a judgment-free class environment for all to feel comfortable sharing their thoughts and questions. Lauren's goal for each student is that they leave class feeling informed about their options, supported in their preferences, and empowered to make decisions during pregnancy, birth, and the postpartum period.